31 August – 4 September 2020
5 – 9 September 2020
Participants: Max 30 per  shift
Monterosi, Tuscany, Italy
15 days  retreat in nature conceived as a meditative / contemplative space. It is possible to participate in only one of the shift, two or all. For people with sufficient experience in Contact Improvisation who can comfortably experience the Jam dimension
Silence
The main and constitutive element of the retreat, silence opens our sensitivity and listening, essential elements of contact improvisation: for this reason, in the silent area of the retreat where the platform is located we will try to keep it constantly. In the rest of the retreat area it will be possible to speak from the end of the morning silence circle to the beginning of the evening silence circle. During the night we will donate the entire retreat area to silence, dance, listening.
The Jam of Contact Improvisation
The main practice of retreat, the Jam is designed for people with previous experience in contact improvisation who intend to explore, in addition to the relational, technical, dynamic movement aspects that characterize CI, also the meditative, spiritual, emotional and inner research aspect of the practice.
Fire
There will be a fire that we will light every evening after dinner. The fire area will be for us a place of regeneration, sharing, listening. Around the fire it will be possible to sing, dance, play, recite, read poems.
Workshop
The afternoon workshop will be conducted by one or more focalizers and organized during the retreat in their total freedom and creativity. The proposed experiences will be the result of their collaboration and their peculiar reading of the group. They will not be contact improvisation lessons, but proposals for listening, exploration, meditations, bodywork or moving practices that may or may not provide for contact.
Platform
08.15 / 09.00 Meditation
10.00 / 10.30 Silent Circle
10.30 Silent Jam
15.00 / 16.00 Word Circle
16.00 / 19.00 Workshop
21.00 Silent Circle
21.30 Jam
Silenzio
00.00 – 24.00 Silence in the platform area and silent camp area
21.00 – 10.30 Silence in all areas of the retreat
Meals
09.00 / 10.00 Breakfast
13.00 / 14.30 Lunch
19.30 / 21.00 Dinner
Marta Iucci
I play sports from an early age.
At the age of 20 I start the 5th training course for Teachers of the Feldenkrais Method (2007-2011) in Rome. From Feldenkrais I leave the world of sport to devote myself completely to dance: I start studying contemporary and afro-contemporary dance (Rome-Paris), then in particular I am struck by the Contact Improvisation, and I start traveling throughout Europe for festivals and workshops, studying with several teachers (Nancy Stark Smith, Kirstie Simson, Nita Little, Martin Keogh, Ray Chung, Asaf Bachrach, Otto Ramstad ..). I find there a happy expression of myself, a game that encompasses the essence of existing principles in dance and also in life.
Since 2014 I settle in Pontedera, where I participated in the experimental path in "Anthropology of Movement", entering the world of Capoeira, and I continue to collaborate with Spazio Nu, where I teach group lessons, seminars and individual lessons (Feldenkrais Method) and Contact Improvisation. Obviously, one contaminates the other! From 2016 to 2019 I collaborate in Paris with colleagues Matthieu Gaudeau, Asaf Bachrach and Romain Bigé at F.A.R., a project that combines dance, somatic practices and philosophy. I work between Italy and France.
I approach meditation first in 2009, with a Vipassana retreat according to the teaching of the Burmese Master Goenka. I no longer leave this precious technique and Buddhist philosophy with it. Since 2013, when I met Daniel Odier in Barcelona, ​​I have been a passionate practitioner of the Spanda way of non-dualistic Shivaism in Kashmir. I occasionally translate Daniel Odier in his stages from French to Italian.
Defne Erdur
(TR/FR) is trained in Contemporary Dance (PhD), Sociology (MA), Intermodel Expressive Art Therapy, Body Therapies (Deep Tissue Release, Trigger Point & Movement, Integrative Craniosacral Therapy), Meditation, and Trauma Healing (Somatic Experiencing). She is the co-founder and editor of idocde.net. In 2016 she completed her PhD thesis in Turkey (DANCE EDUCATION ON THE TRANSITIVE LINE BETWEEN LIFE AND ART: Contributions of the Technique, Methodology and Pedagogy of Contact Improvisation to the Physical, Artistic and Psycho-social Development of Amateur Dancers). In 2017 she co-published mindthedance.com: A Guide/Movement to Document Contemporary Dance/ Movement Teaching, as an outcome of the REFLEX Europe Project. Besides her private practice, she has been regularly teaching at ImPulsTanz Vienna International Dance Festival, MSGSU Istanbul State Conservatory, CI-Turkey, ElimSende and ÇATI Associations. She also gives her workshops (Hunting Gathering Cultivating, Every Body Knows, Mind the Body, and Embodying Time) around the world (Tanzhaus Zurich, Konservatorium Wien, Mandala İstanbul, Kuala Lumpur, Vienna, Berlin and Freiburg CI Festivals…), working with different populations (professional and amateur movers, therapists, women, and migrant children and youth). Her movement teaching practice is mostly informed by her intensive trainings with Simone Forti, Julyen Hamilton, John Britton, Nancy Stark Smith, Daniel Lepkoff, Kirstie Simson, Nita Little, Frey Faust, Keith Hennessy, Aydın Teker, Marcia Plevin and Julia Buckroyd. Today, she continues her quest within Body Mind Centering, Axis Syllabus and Integral Somatic Psychology studies.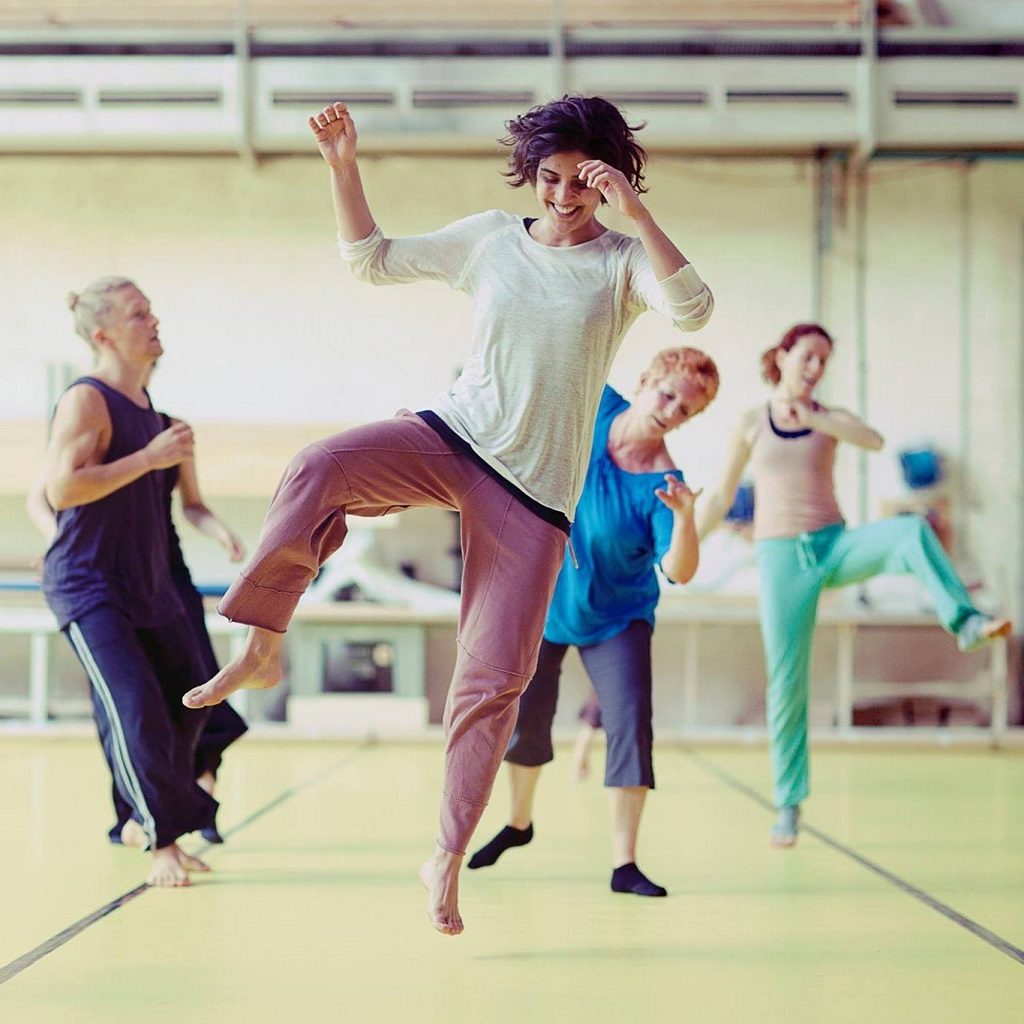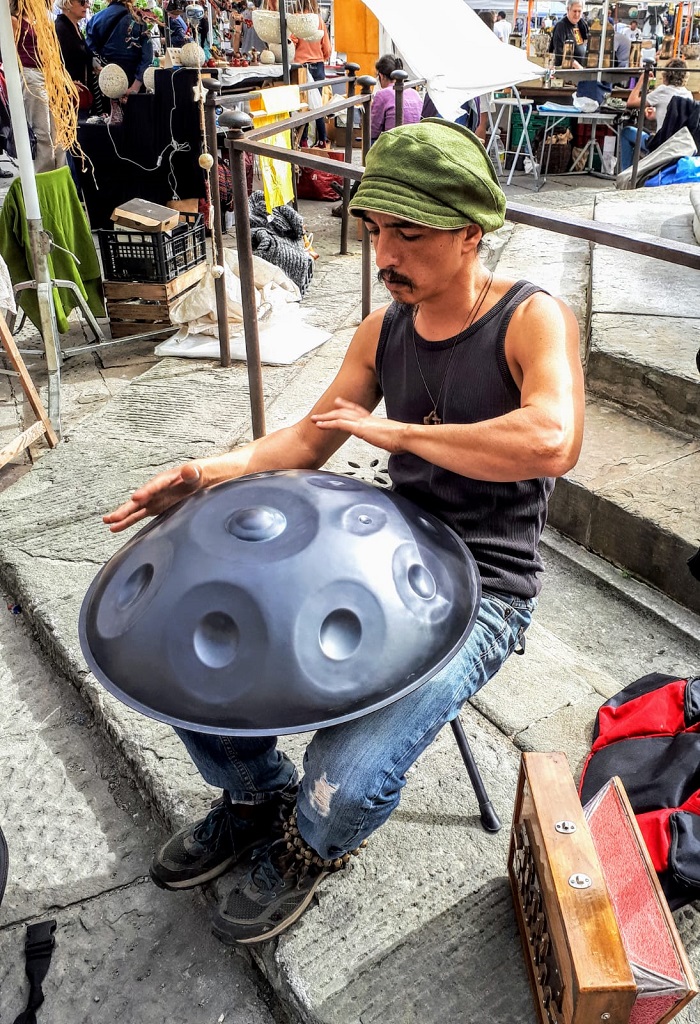 Tomo Haru
Plastic artist and multi-instrumentalist musician, born in Japan in 1981 and raised in Spain, he currently lives between Italy, Spain and Brazil, where he performs his musical projects. In recent years he has also approached the culture and classical music of India.
He has always been linked to the world of circus and dance, composing music for different shows. Saxophonist and flutist with musical groups from Madrid and Italy.
A fusion of ethnic music that combines the sounds of instruments such as Handpan, Saxophone, overtone singin, didjeridoo, flutes, drums, traveling between nu jazz, classical, trance.
Create evocative music, with meditative atmospheres and melodies that transport you to a dreamlike and intimate world.
Elisa Ghion
I am convinced that every aspect of us is trainable: the physical body, the perceptual body, the collective body. As well as the imaginative and emotional one. Just find the right training.
My research as a dancer, teacher, human being moves on these levels, knowing that everyone is intercommunicating and at the same time can be investigated individually. It is a question of choosing where to pay attention, at any given moment.
Studio Contact Improvisation since 2004, I have been teaching it since 2010, mixing it with other movement practices, daily life, the books I read, the conversations I meet, the people who leave their mark.
I consider it fundamental to deal with the earth. Whether it's my father's vegetable garden, the dance floor, self-confidence, deep friendships. Without it you don't stand, don't dance, you don't get good results.
Since 2018 I have been co-founder of the CorPoetica ASD association, which works for the dissemination, study and practice of the disciplines related to movement and body intended as a starting point for one's personal growth. CorPoetica supports and promotes the development of a body intelligence that integrates with a more conscious use of cognitive processes.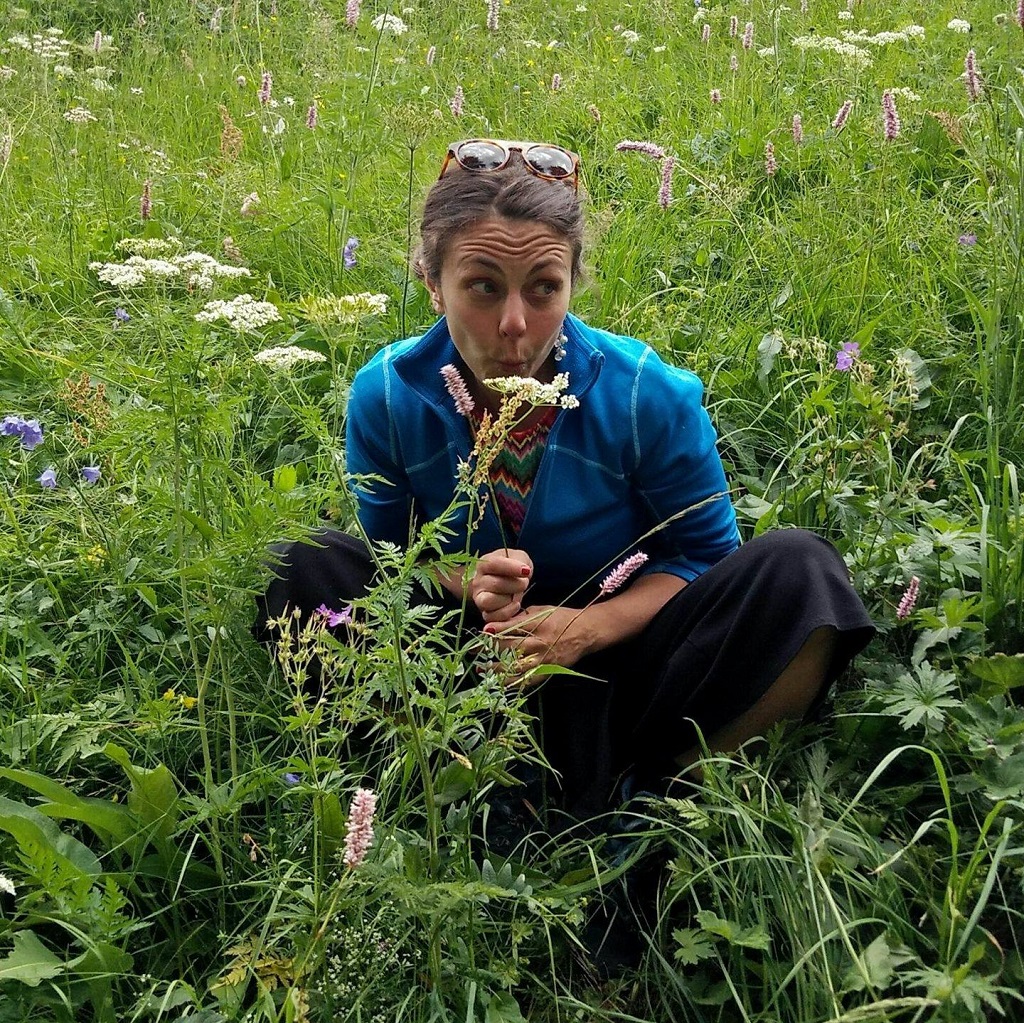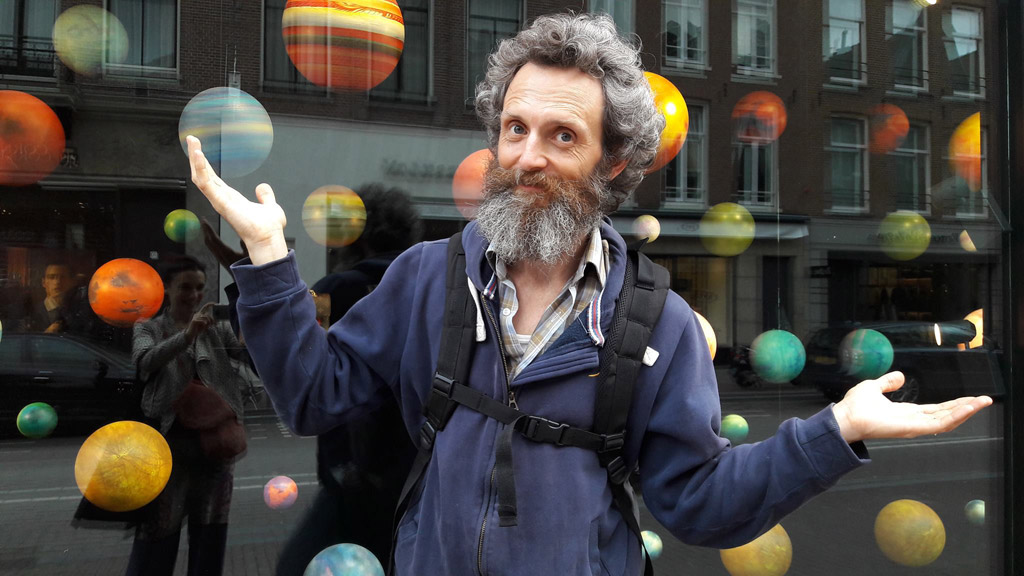 Anthony Trahair
Anthony Trahair, is a versatile artist who loves and practices Yoga, Taiji and Juggling with passion since the nineties. Graduated in Chemistry at the University of Birmingham and in Physical Theater at the Teatro Dimitri Academy in Switzerland, he is the author of the book Pearls of Juggling.

He is a great lover of playfulness that he considers a wonderful tool to touch the heart of life and for this reason he created the 3 day Playfulness Festival GIOCOSAMENTE.

He began studying contact improvisation with Alma Falkenberg in Rome in 2001. And he met his wife, director Sara Pozzoli, thanks to contact.

Anthony loves nature, his vegetable garden and climbing trees!
Luigi Matiello
I am a Gestalt counselor trained at the Miriam Polster Institute in Florence and an integrated approach music therapist graduated from the Tuscan Center of Music Therapy.
In the social and educational sphere I collaborate with school institutions and mental health centers in prevention and rehabilitation projects with specific Music Therapy resources.
As part of the relationship of help, I work with groups of adults through the tools of Counseling, using a Gestalt approach and artistic mediation.
I lead groups on the use of voice and song as a vehicle for transforming human potential, an integration path between Gestalt techniques, artistic mediation counseling, vocal music therapy and free singing.
In the artistic and personal well-being field I work as a multi-instrumentalist in concert activities called sound rituals / world-music, a path that sees the realization of meditative concerts through evocative sounds from different countries of the world, combined with the ritualistic dimension of the human being that offers the listener the opportunity to create internal landscapes useful for inner growth and the development of his potential.
I am an educational teacher at the biennial music therapy course in Florence.
Trainer and populariser in the pedagogical and social field with teachers, helpers and parents.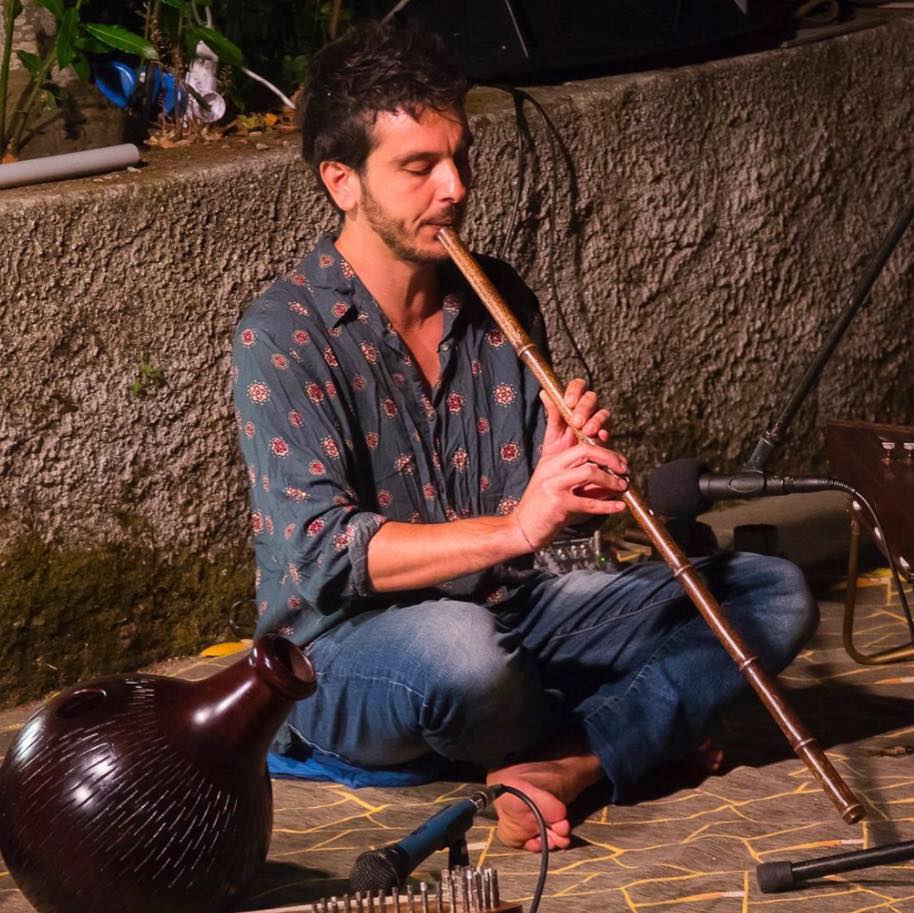 Angela-Mara Florant
Angela-Mara Florant – Germany Angela-Mara Florant had her first experience with CI during her performence arts studies in Besançon, France. In 2005 she moved to Hamburg. She teaches several regular contact classes, gives workshops and organizes jams and festivals (NORDTANZ Festival). Since 2015, she is co- director of the dance studio "Triade" in Hamburg. When Angela-Mara is not dancing or teaching contact she is teaching Pilates, directing independent theater productions, choreographing dance pieces (mostly based on CI) and teaching theater and dance to children. For me CI is an art form. I love allowing my dance to be inspired by the composition of the room. CI opens up space, Space within me and outside of me, Creative space unfolding. I enjoy looking at movement from an anatomical perspective and at the same time love the playful unfolding of stories that can occur while dancing CI. Over and over again finding and reinventing myself while continuously rediscovering and uncovering new aspects of the form are my favorite subjects of my ongoing research.
Insegnanti significativi
Anjelika Doniy, Anya Cloud, Jörg Hassmann, Martin Keogh, Mirva Mäkinen, Nancy Stark Smith, Nita Little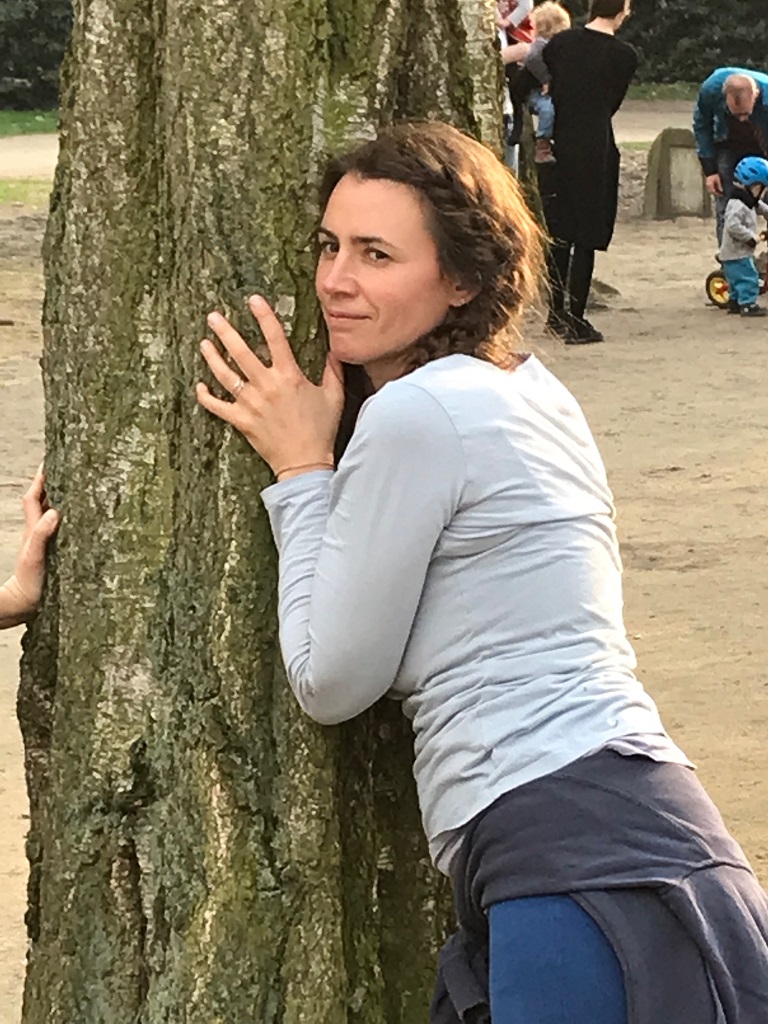 Gregory Chevalier
I started my dance carrier in China, 2002, being employed in disco parties. Back to Europe, I met Budapest as a french and learnt diligently contemporary dance techniques and hungarian language. One after the other, I fell in love with Improvisation, Contact Improvisation, Body Mind Centering and Yoga. I started practising, going to trainings, organising workshops, performing for companies, in galleries with friends and acquaintances. I learnt from Skinner Release technique with Gál Eszter, Weight Flow with Goda Gábor, Authentic Movement with Sabine Parzer, Butoh with Kea Tonetti and Atsushi Takenouchi, RealTime Composition with Julyen Hamilton, Claire Filmon, David Zambrano and Daniel Lepkoff, Body Mind Centering with Kálmán Ferenc, Bonnie Bainbridge Cohen, Otto Ramstad and Alex Guex, Contact Improvisation starting mainly with Gál Eszter, Sabine Parzer, Scott Wells then Nancy Stark Smith, Martin Keogh, Patricia Kuypers, Ray Chung and lately Matthieu Gaudeau, Andrew Harwood and Stéphanie Auberville. Since the last 7 years I teach CI weekly in educational programs and open classes, labs and festivals, in Hungary, France, Austria, Switzerland and recently Georgia, Israel. I always apply Body Systems into movement, I love being slow and acrobatic as well. I lead now a seven days CI course about flowing into liftings and I organise underscores and the hungarian CI festival with the sweet kontaktland team (kontaktland.com). I keep on experiencing CI as much more than a dance form, giving me feedbacks regarding my social abilities of acceptance, giving/receiving, learning digesting and letting go … or not.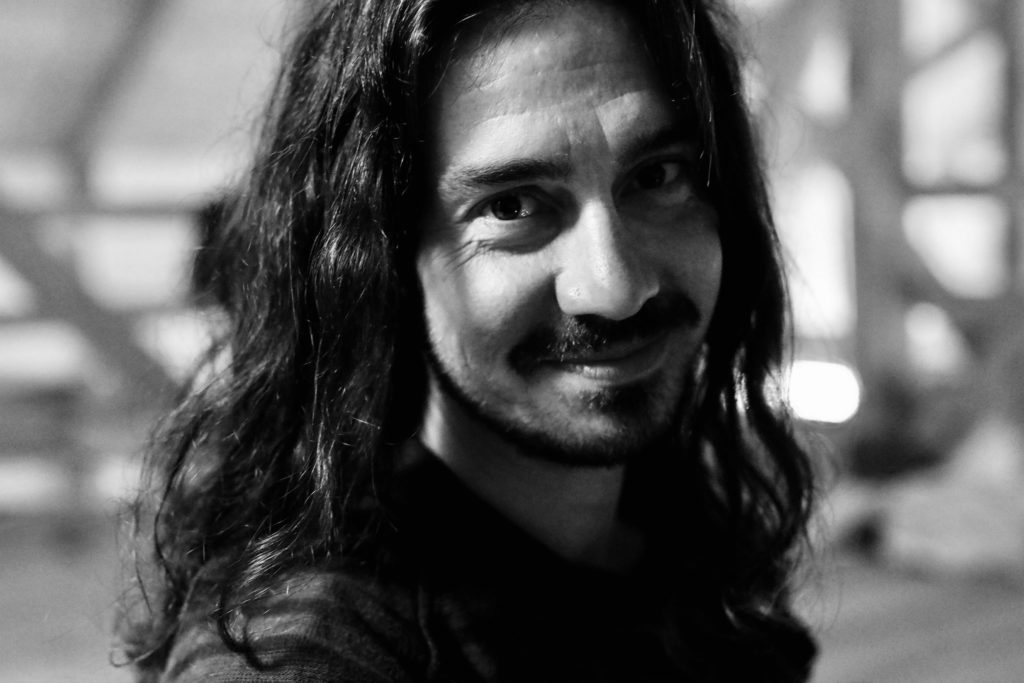 Plane: Nearest airport: Perugia and Firenze


Car: The place is 40 minutes by car from the Arezzo highway exit 1 hr from Perugia

Train: The closest railway station is that of Arezzo, easily reachable from the stations of Florence and Rome

By bus: The place is not directly accessible by public transport but we can pick you up in Anghiari. There are buses from Arezzo, Perugia, Cesena

More detailed information will be provided following registration
Prices and registration procedures

For more information about prices and details of the retreat, subscribe to the news latter